Her Health Tip #3: Healthy Weekend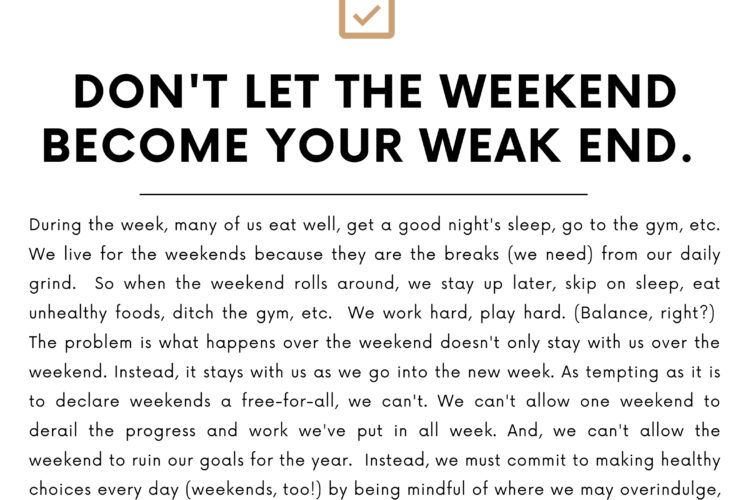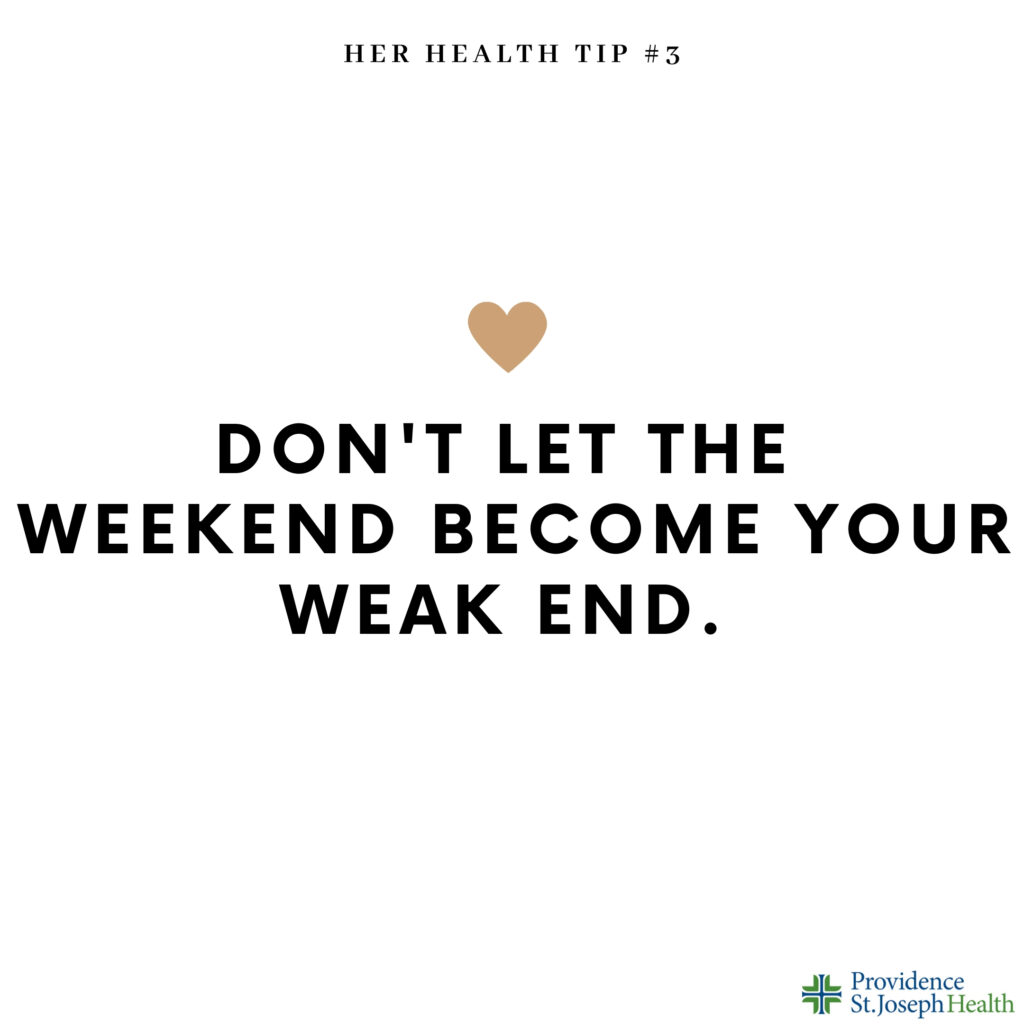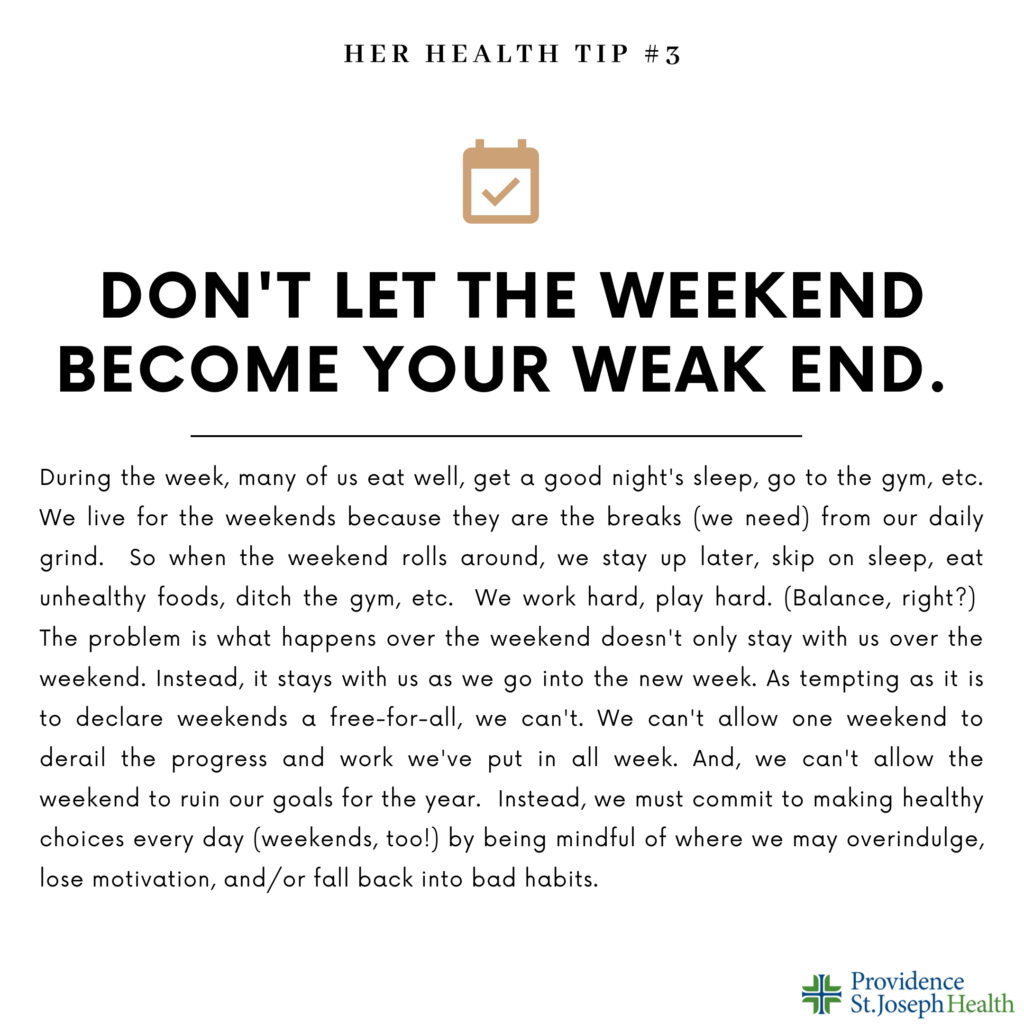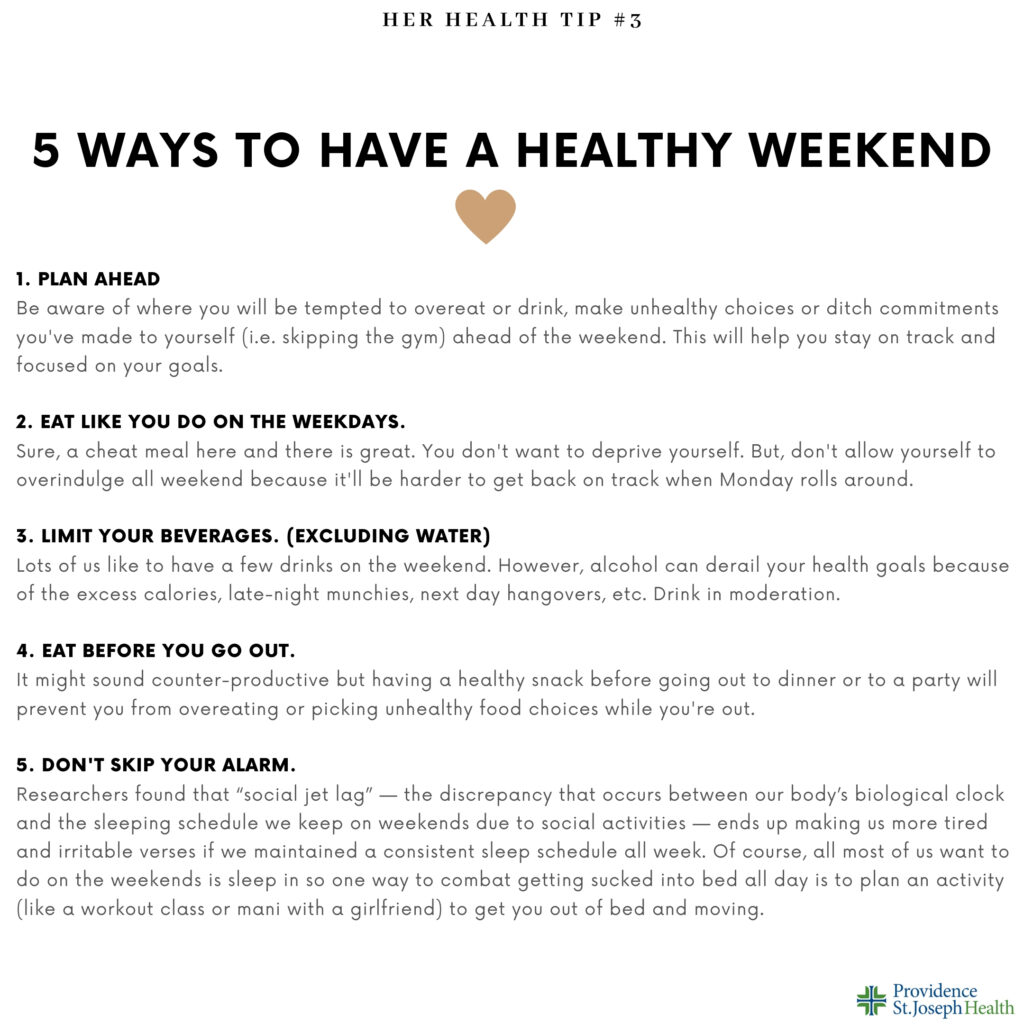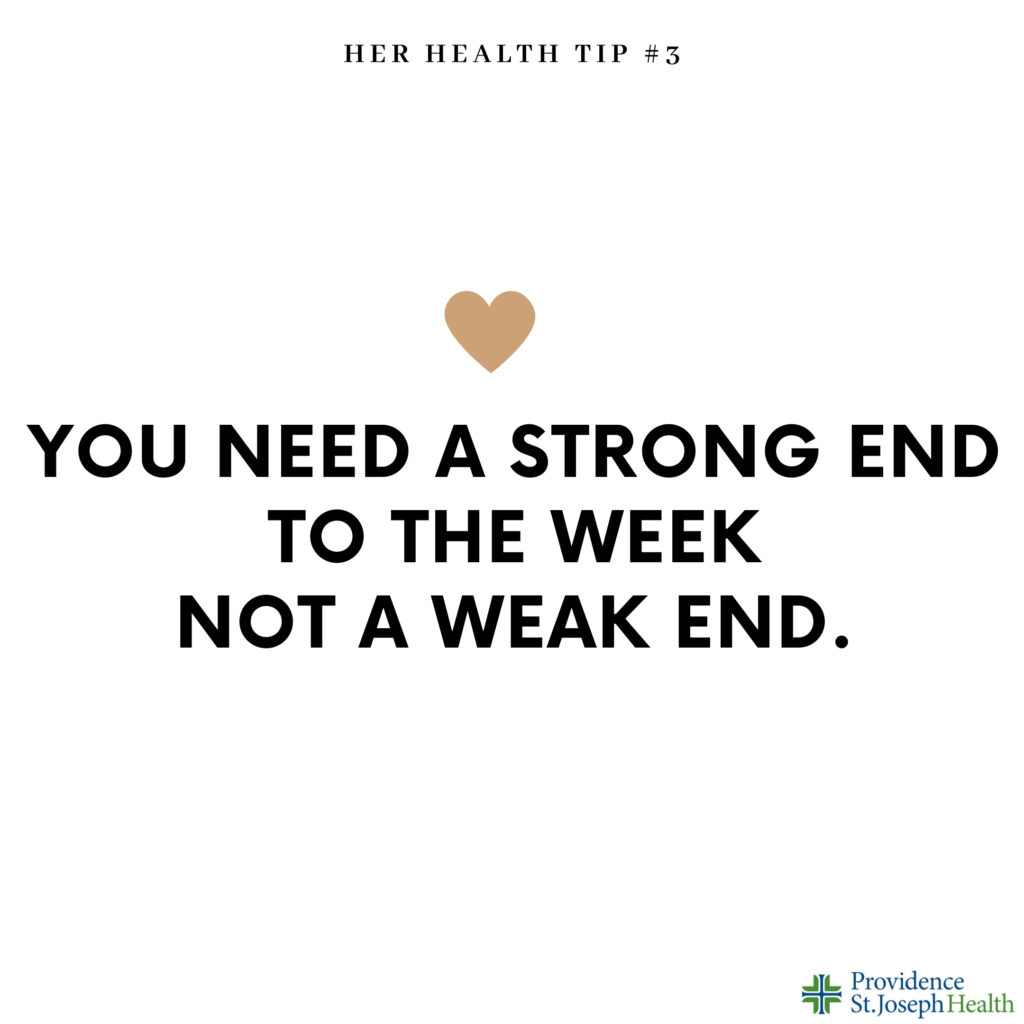 About Providence St. Joseph Health
At Providence St. Joseph Health, our mission calls us to be agents of radical change for health. We're to be a source of healing love and a beacon of hope … in the world, within each of the communities.   We believe everyone deserves a chance to lead the healthiest life possible. That's why we're continuously innovating to create access for all and foster healthier communities. We believe that to make the greatest impact we need to leverage the assets of our organization in partnership with other organizations of goodwill that are directly addressing fundamental needs better served outside of a clinical care setting.  Improving the health of our communities is fundamental and a commitment rooted deeply in our heritage and purpose.
Disclaimer: All information, content, and material of this website is for informational purposes only and is not intended to serve as a substitute for the consultation, diagnosis, and/or medical treatment of a qualified physician or healthcare provider.
MEDICAL EMERGENCY
If you have a medical emergency, call your doctor or 911 immediately.