Happy National Nurses Day!
Today, let's all take a moment to say thank you and show appreciation for our nurses. This year, we've seen their dedication, commitment, and courage day after day. They have protected our families and friends, provided comfort to our loved ones when we couldn't be there, and risked their own lives to save others. These frontline heroes remind us that heroes really don't wear capes; they wear scrubs. Yet, it isn't just in a global pandemic that we see their hard work, kindness and sacrifice.
We've all seen it. From the RNs (registered nurse), LPNs/LVNs (licensed practical nurse or licensed vocational nurse in Texas and California), Clinical Nurse Specialists, CNAs (Certified Nursing Assistant), and NPs (nurse practitioners) to the Critical Care nurses, Post-Anesthesia Care nurses, Oncology nurses, NICU and PICU nurses, Labor and Delivery Nurses, ICU Nurses, OR Nurses (operating room), ER Nurses and so many more… We have all been under the care of a nurse at some point in our lives. Same with our family and friends. Every day, these women and men show up to work and spend the day protecting us, helping us, and comforting us. In some of our darkest hours, it is these women and men who are there for us. Alternatively, in some of our brightest hours, these women and men are the ones who are there with us, too.
While we may feel a greater appreciation for the nurses now more than ever, let us always be thankful (and grateful) for all of the incredible nurses in our country.
To nurses everywhere… Thank you for your courage, your sacrifice, and your compassion. We celebrate you today and appreciate you every day!
If you have a nurse you want to celebrate today, use one of these Instagram Story templates to share your appreciation and support!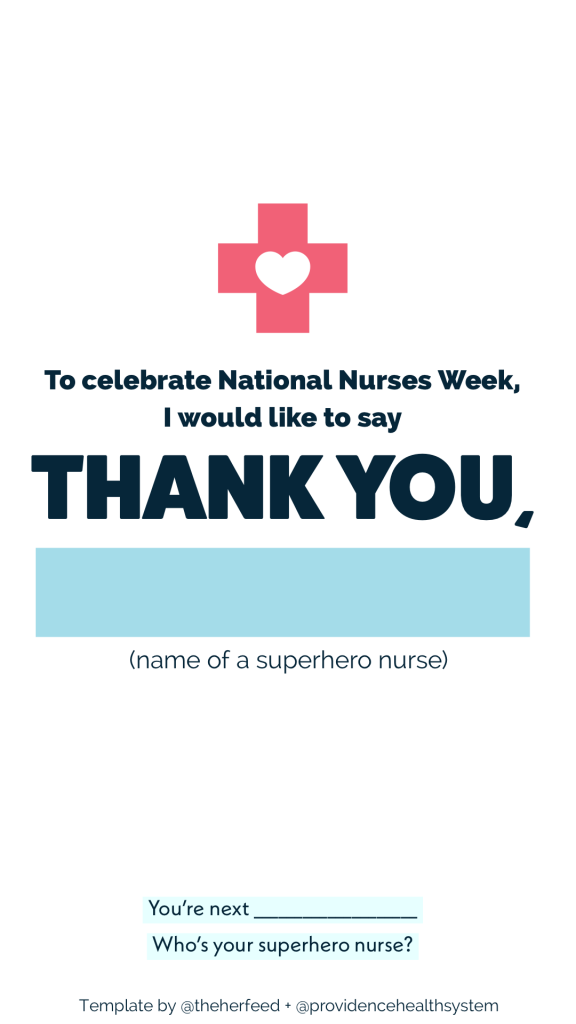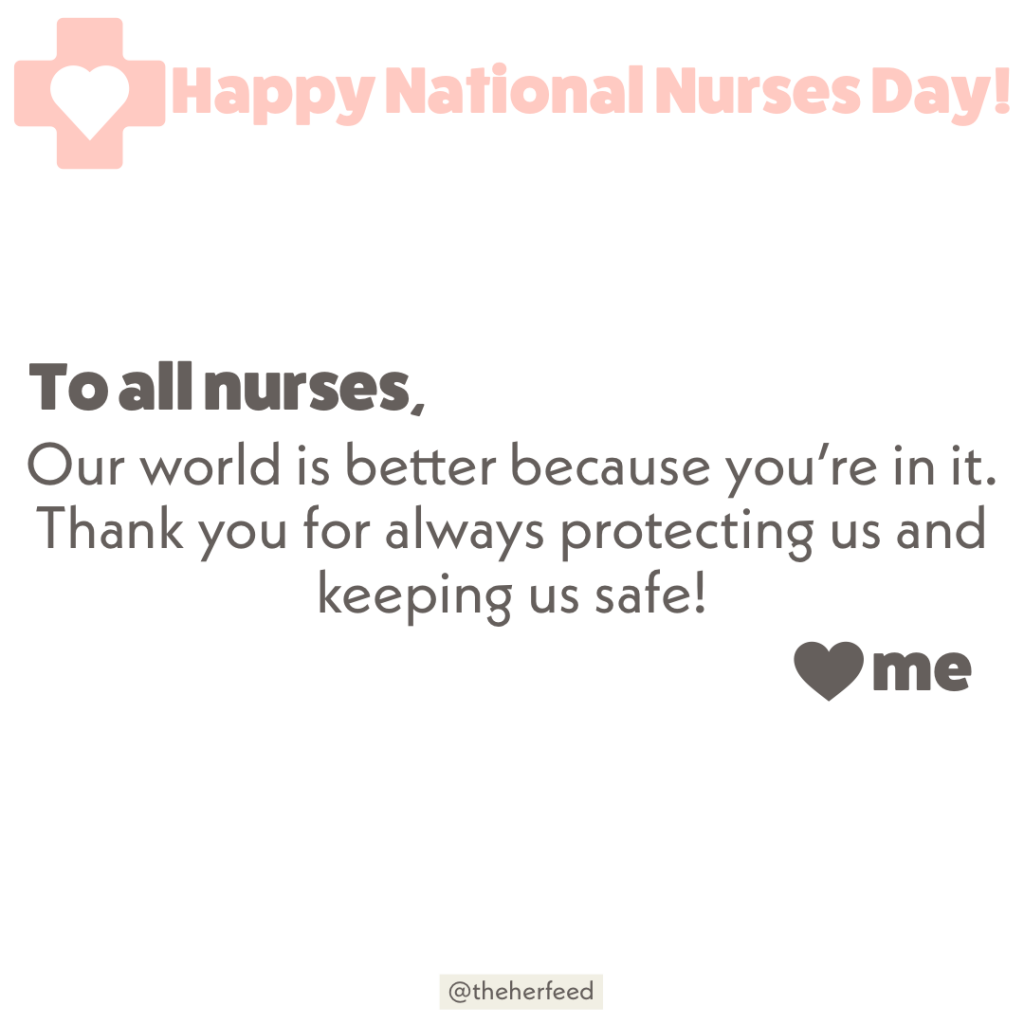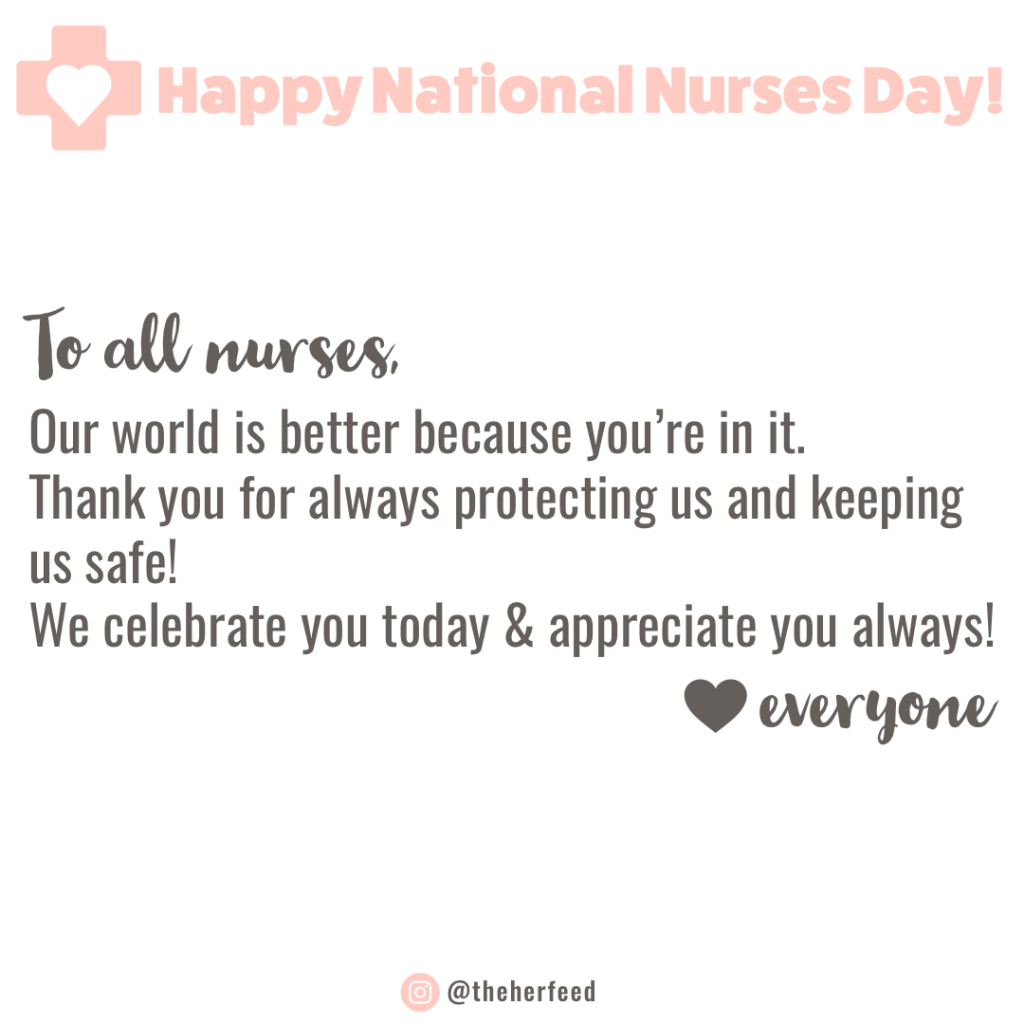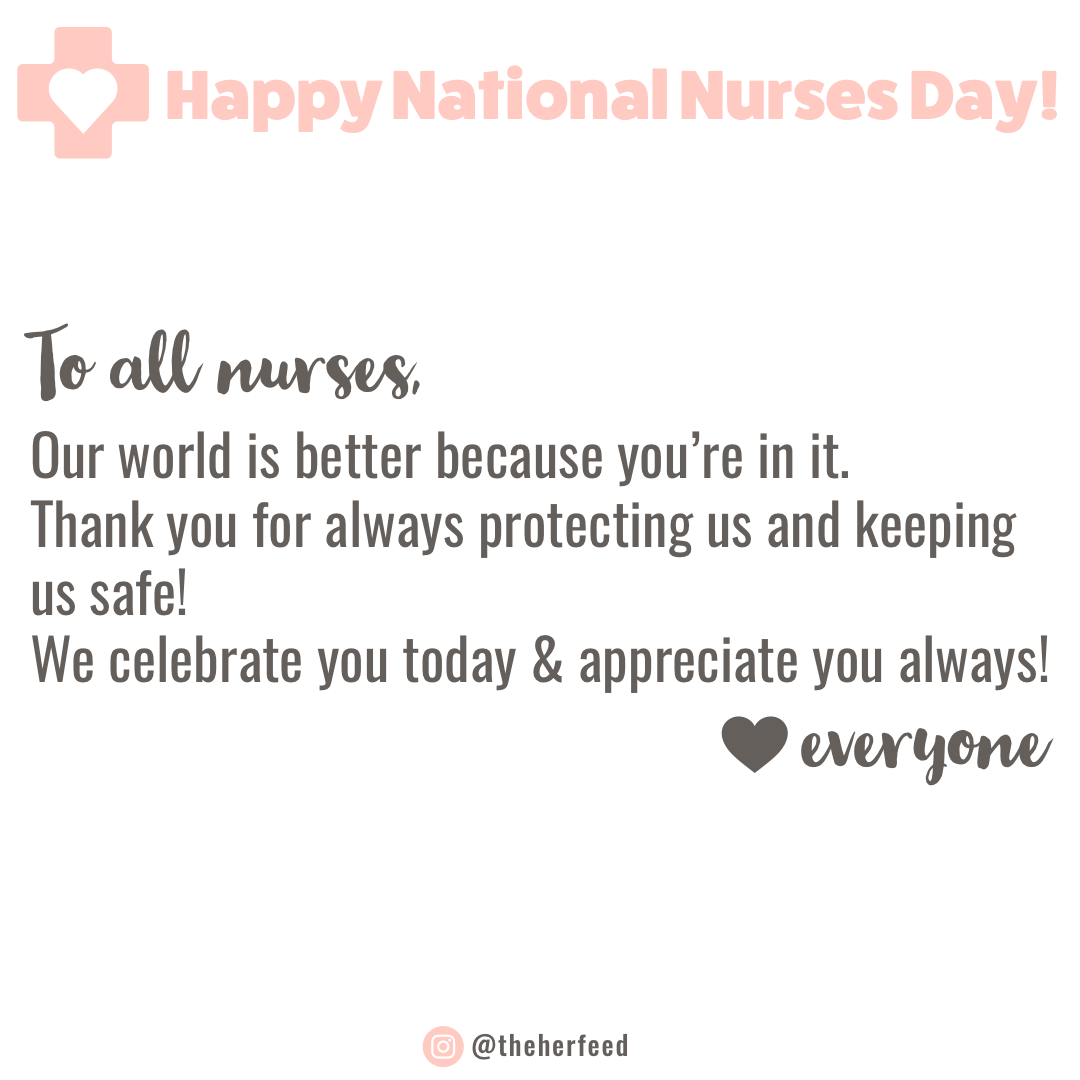 At Providence St. Joseph Health, our mission calls us to be agents of radical change for health. We're to be a source of healing love and a beacon of hope … in the world, within each of the communities.   We believe everyone deserves a chance to lead the healthiest life possible. That's why we're continuously innovating to create access for all and foster healthier communities. We believe that to make the greatest impact we need to leverage the assets of our organization in partnership with other organizations of goodwill that are directly addressing fundamental needs better served outside of a clinical care setting.  Improving the health of our communities is fundamental and a commitment rooted deeply in our heritage and purpose.
Disclaimer: All information, content, and material of this website is for informational purposes only and are not intended to serve as a substitute for the consultation, diagnosis, and/or medical treatment of a qualified physician or healthcare provider.
MEDICAL EMERGENCY
If you have a medical emergency, call your doctor or 911 immediately.