25 Ways To Have a Spa Day At Home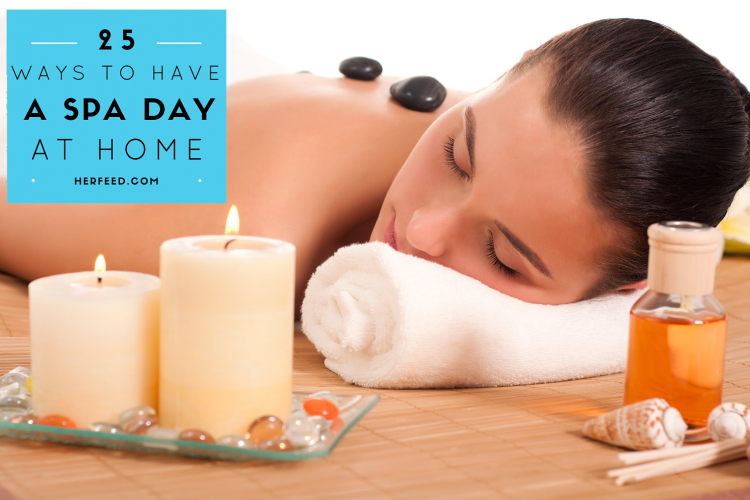 I'd say about once a month we all need a little TLC. Blow outs are relaxing, a massage is to-die-for, and your nails could really use a manicure but our wallet doesn't always agree. When that's the case we turn to pampering ourselves in the comfort of our own home. Here's 25 ways that you can relax and unwind without even stepping outside!
1) EAT RIGHT                                                                               (1 of 25)
1) EAT RIGHT                                                                       (1 of 25)
It really is true that you are what you eat. Eating right doesn't mean never allowing yourself to indulge in sweets and fatty foods ever again. It means trying to find balance in the foods that you consume. Healthy foods that are full of vitamins and nutrients help bring balance to the mind and body.