10 Cute and Easy Hairstyles for the Growing-Out Phase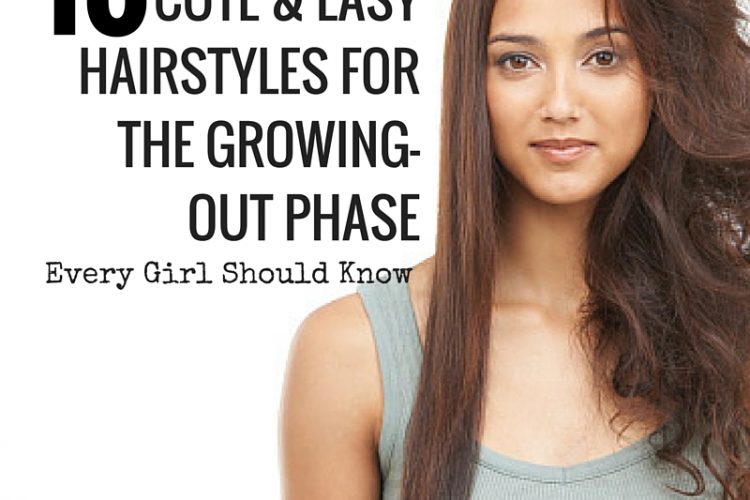 So you experimented with bangs, that trendy pixie haircut, or an angled bob, and while it was awesome to switch up your look, you've reached the growing out phase. Ugh. As someone who has suffered through growing out bangs as well as an angled bob, I have tried every style for disguising awkward hair cuts and lengths. Here are 10 go-to hairstyles for when you're growing out your hair.
Growing out bangs
1. Braid them
You've probably seen Jennifer Aniston and Lauren Conrad rocking this hairstyle, even on the red carpet! French braiding them or pinning back a traditional braid are both cute options that are relatively quick to do and are great for almost any occasion.
2. Middle Part
This is a bit trickier to pull off, but parting your bangs down the middle makes it easier to blend them into your hair and spices up your regular hairstyle. Note: it will be easier to blend your bangs in if they, and the rest of your hair, are a bit wavy.
3. Headband with a ponytail/bun
Choose a thinner, solid-colored headband. Make sure to tease the hair near the crown of your head first, and then place the headband about an inch from your hairline. You can then leave your hair down, or pull it up into a cute pony or bun
4. Sideswept
Hairspray is your best friend with this hairstyle. Part your hair far to one side and sweep your just-over-the-eyes bangs across your forehead. You may need to use a straightener or curling iron to curl the bottoms just slightly. Once you've got the perfect swoop, use an extra-strength hairspray to lock them in place.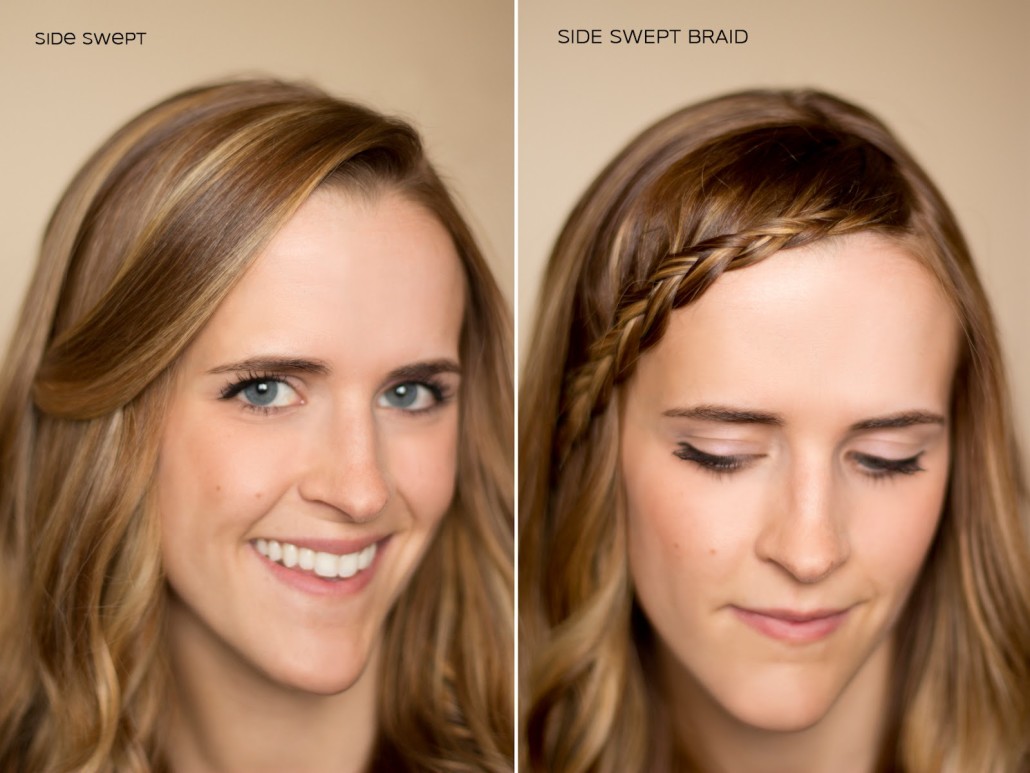 5. Pinned Low
Take this opportunity to use some cute clips to accent your outfit. Pin your bangs just above the ear, making sure not to pull them too tight. You could also use neutral-colored bobby pins and tuck your bangs just above the ear and underneath the rest of your hair. Finish the look with a side braid, side bun, or add some curls.
Growing out hair
1. Low bun
Simple, elegant, and short hair friendly. A low bun adds some class instead of pulling your hair back into one of those stubby little ponytails and only takes two minutes to do.

Click here for this very easy-to-do tutorial
2. Half-up, half-down
Pull back the top half of your hair into a low clip near the nape of your neck. Teasing the top will add some drama to the look, but you could also use a decorated clip or small bow to add some wow-factor as well.
3. Curl
So your hair won't straighten in the back. No matter how hard you try, it just flips out with the shape of your neck. It's best in this case to surrender to them and curl the rest of your hair. You can either add some beachy waves, or use a curling iron. Curling your hair will make it shorter and the small hairs in the back will be lifted off of your back, preventing the ends from flipping up and out.
4. Roll the pony in
This is another quick and simple alternative to that too-short ponytail. Start with a low ponytail, one that isn't too tight on your head. Take the ends and roll them up, tucking them into the base of the pony tail. You can use a bobby pin the secure them if necessary. It's basically like this chignon style which takes a few minutes to do!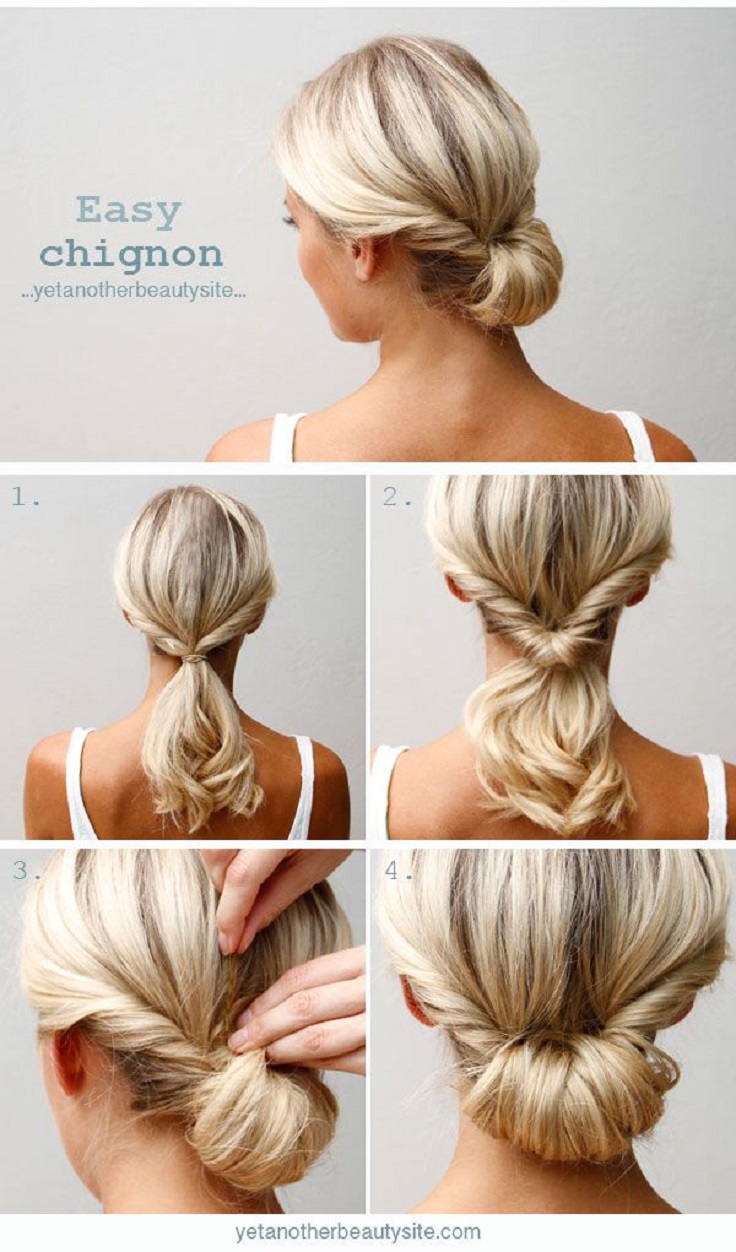 Click here for the quick and easy tutorial!
5. Use a headscarf or hat
When worse comes to worst, throw on a head wrap or a hat. For a wrap or scarf, curl or straighten your hair, whichever you desire, and slip on the wrap over your hair and ears. It should rest at the nape of your neck in the back, and sit at most within a half-inch from your hairline. A hat is a last resort, but a cute sweater-knit beanie or a fedora in warmer weather are nice additions to tons of outfits.
Have you ever gone through a growing out phase? What were some of your go-to hairstyles?