Drink Recipe: The Perfect Summer Sangria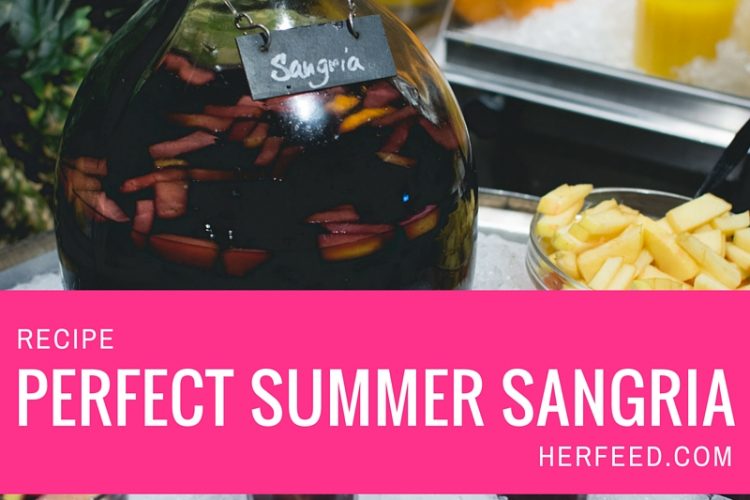 This sangria perfectly fits the bill for one of our favorite summer drinks. Actually, we like it year round but when it's hot and humid, sangria is one of our favorite summer sip-worthly choices. In addition, this sangria isn't too sweet because of the addition of crisp club soda. Plus, all the fruit is just so pretty. We stumbled upon this recipe at Backroads & Bar Stools and instantly knew it was the perfect summer sangria to kick off the season. Cheers!
Summer Sangria
1 bottle of Sauvignon Blanc
1/2 litre of club soda (or ginger ale if you prefer more sweetness)
2 kiwis
1/2 cup of raspberries
2 limes
1/2 cup of sugar
Cut the kiwi and the lime into wedges. Pour the wine into a large, preferably glass, pitcher. Add all the fruit and the sugar then mix well. Cover and let it sit in the fridge for at least one hour. When you're ready to drink, add the club soda and about two handfuls of ice. Mix again and serve immediately.