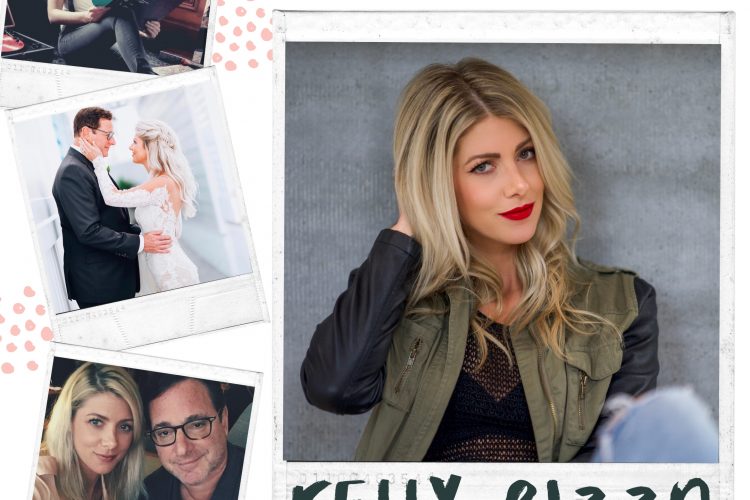 Our next "Lady We Love" is Kelly Rizzo, founder of EatTravelRock. She is living proof that if we follow our heart, chase after our dreams and stay true to our passions, we are truly unstoppable! Kelly, a native Chicagoan who now also calls Los Angeles home, is the blonde Sicilian with a rocker-chic personality behind Eat Travel Rock. She is the host of "Eat Travel Rock TV," the award-winning digital entertainment series where she goes behind the scenes and off the cuff with master chefs, rockstars, and other creative industry heavyweights while traveling the world. In 2017, she was named "Travel Queen" by Modern Luxury's Michigan Avenue Magazine for her jet-setting career. You can also find her coast to coast as a food, travel & lifestyle expert, featured everywhere from national talks shows, radio, and more.  She lives in LA with her new hubby, the wonderful Bob Saget (yep, THAT Bob Saget!)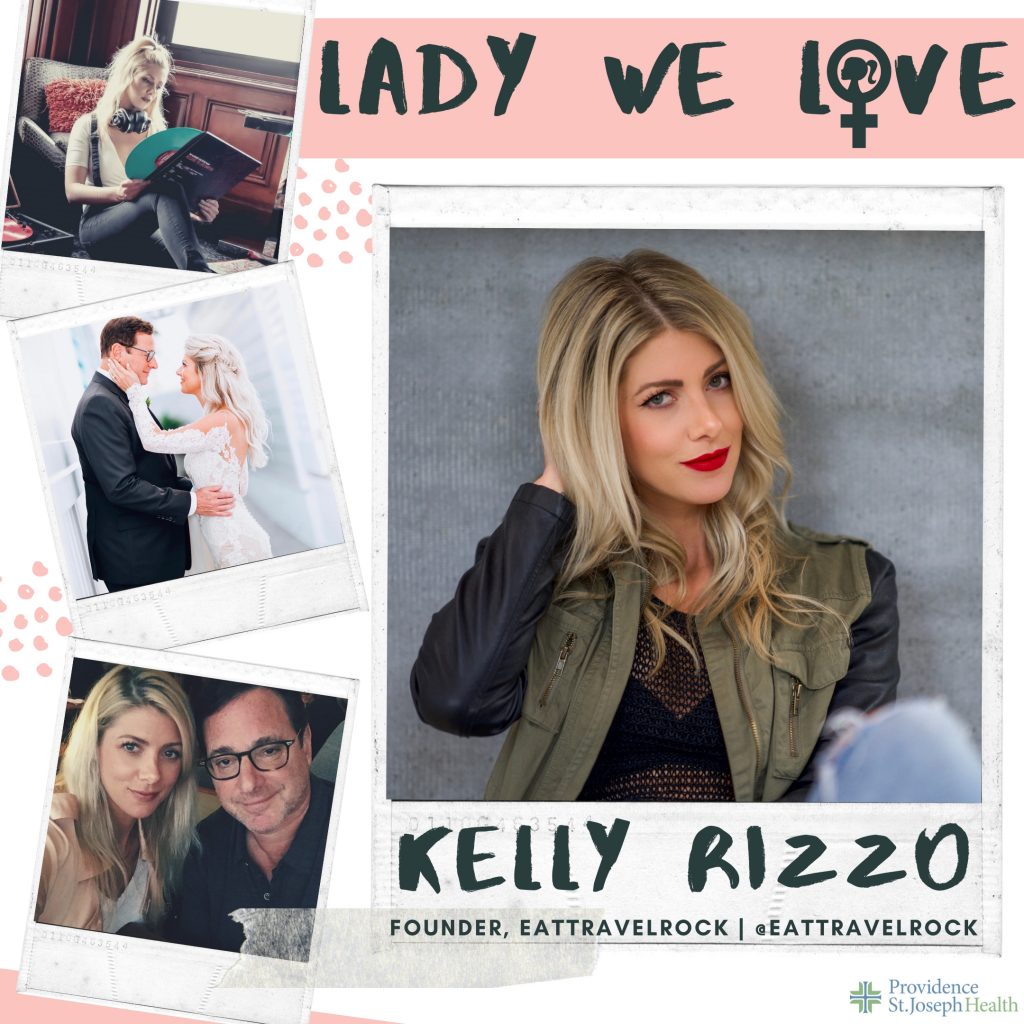 1. We all know that life isn't easy. What is something that you've struggled with? 
Well  I went through a divorce in 2011 and that wasn't easy, but it made me stronger and now I'm with the man I'm supposed to be with… so it was definitely for the best in the long run!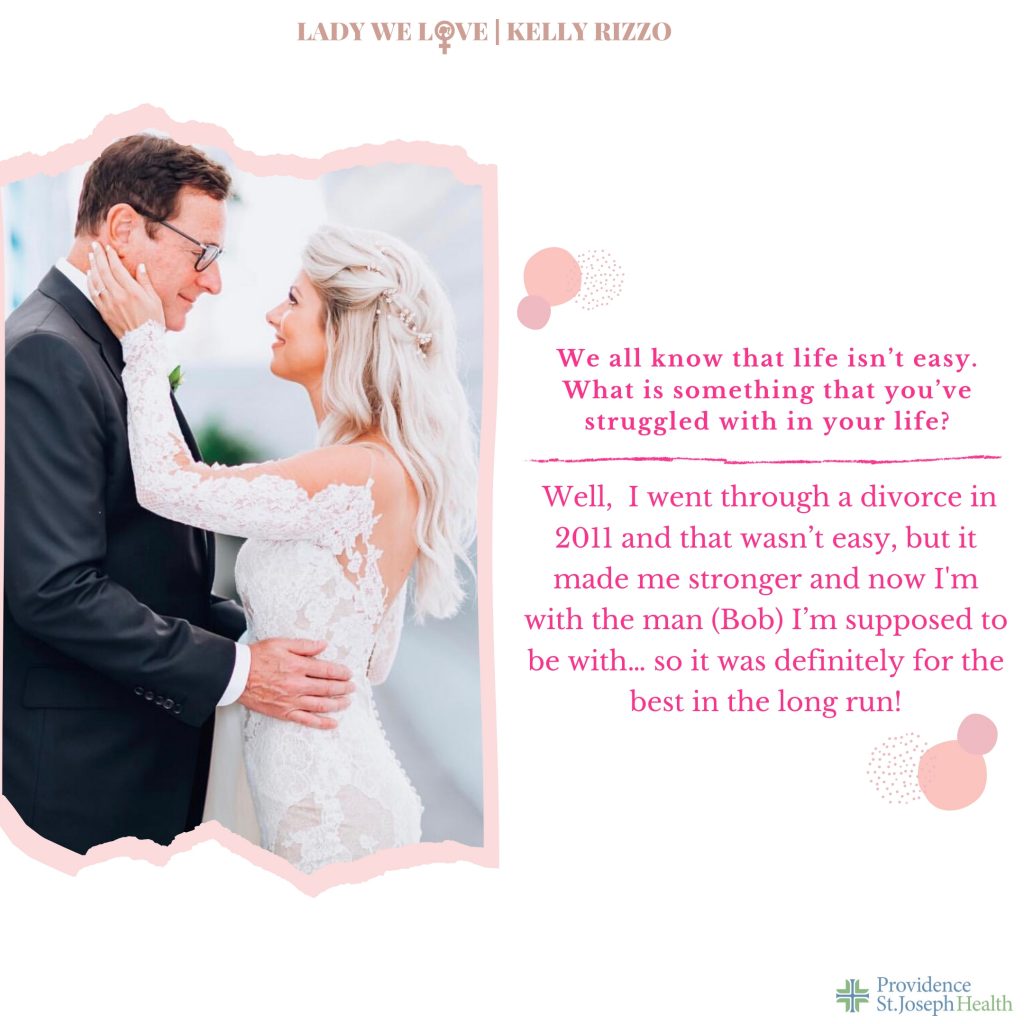 2. How did you overcome this and/or how do you deal with this?
Lots of support from family and friends, and guidance from above.  Just knowing that everything happens for a reason.  This applies to other breakups, difficult times, etc.
3. What advice do you have for someone going through a similar experience? 
Identify the most supportive people in your life and stick to them.  It's important to know that they have no ulterior motives and that they truly and selflessly are there for you.  It's also imperative to stay positive.  Negativity will kill any progress and the negative energy put out into the universe will hinder your healing, well-being, etc.
4. I've been following Eat Travel Rock since my days back in Chicago. For anyone who has never checked out your blog, seen your videos or followed you on Instagram, can you tell us more about it? 
After my 15 year career in real estate, the market crashed and I got really burned out on the industry.  Then I went through my divorce and realized I really needed a major life change.  I reinvented myself and started my blog!  It started out small at first, just writing for fun.  Then it turned into interviewing famous country music artists at the world-renowned Joe's Bar in Chicago.  Since I knew being on-camera was my true passion, I created Eat Travel Rock TV in 2014 and it snowballed into a full-time career and brand!  Never a dull moment!
5. You've had a lot of success with Eat Travel Rock, what are the most rewarding aspects of your job? 
Traveling is my passion, and engaging with uber-talented people in the food and music space.  So ETR really brings it all together.  The biggest "pinch me" moment I've had, so far, was the huge video campaign I did with Rolling Stone and Harley Davidson.  It's always been my dream to work with Rolling Stone PLUS I learned to ride a Harley!  Major bucket list items!
6. What is the most challenging? 
Working for yourself in this new and trailblazing industry.  There's really no guide book for how to run your business in an industry that didn't even exist 5 years ago!  Plus what I do is still very unique and different from other "influencers."  Also staying motivated and organized can be challenging when you don't really have a "9 to 5" or an actual office.
7. What advice would you give to a woman who wants to start a company similar to you? 
Professionalism and communication are paramount.  Just because this is a new industry, doesn't mean you can behave like this is the wild wild west.  Conduct yourself in the utmost professional manner and that will help you stand out from the pack.  Plus ALWAYS be authentic and know what your brand is!  If you don't have a clear cut idea for who you are and what your message is, then this career may not be for you.  You can't just imitate other bloggers/influencers out there.  The public is craving authenticity right now and people can spot a phony easily.
8. Now onto something a little more fun, you are coming up on your one year anniversary!? Congrats! Now that you two have a year under your belt as husband and wife, what would you say is the key to a healthy relationship? 
Thank you!  Yes, a very exciting year indeed.  I would say the main thing I try to keep in mind on a daily basis is:  Being happy is more important than winning.  So if there's a silly argument transpiring, it's best to just let it go, or swallow your pride, and then makeup and be happy!
9. How did you know Bob was "the one"?
I knew Bob was the one when he took me to Vegas for our first official date and we had the best and most fun weekend of our lives. We were completely on the same level and I saw what a true gentleman and kind soul he is. Plus, we both drank absinthe which sealed the deal.
10. Onto a different topic about love but one that is most important. Self-love…. how do you practice self-love / self-care? 
Well since I make my own schedule I'm pretty good about taking time for myself.  My best way to recharge is to work on my laptop out by my pool.  That way I'm being productive while relaxing in the sun.  It's a win-win.  Plus I just started playing guitar and I've been practicing every single day.  It's become major "ME-time" and it's something I look forward to and something I'm doing just for me.
11. What advice would you give to your younger self? 
Don't give a second thought to girls/boys who are mean or bullies.  They will be completely NON-EXISTENT in your life and thoughts when you're older, so don't give them the time of day now.  Oh, and cigarettes are gross.
12. You're an inspiration to so many women out there. What woman (or man) inspires you most? And why? 
My parents inspire me so much.  My dad came to this country from Italy (Sicily) with no money and not a word of English.  He accomplished everything and all his success completely on his own with no help.  My mom has been successful in 3 different careers, model/broadcaster, clinician, and Realtor.  She's incredibly brilliant, energetic, and has the most positive attitude of anyone I've ever met.  Plus my parents have been happily married for 41 years, so they're great relationship role models too!
13. If you could have lunch with any woman, who would it be and why? 
This is a hard one as most of my "idols" are males… but if I had to pick, I'd say Jen Sincero.  She wrote the Book "You Are a Badass" and it's the most motivating and inspiring book I've read in years.  Plus she's hilarious, and that's a must for any lunch date!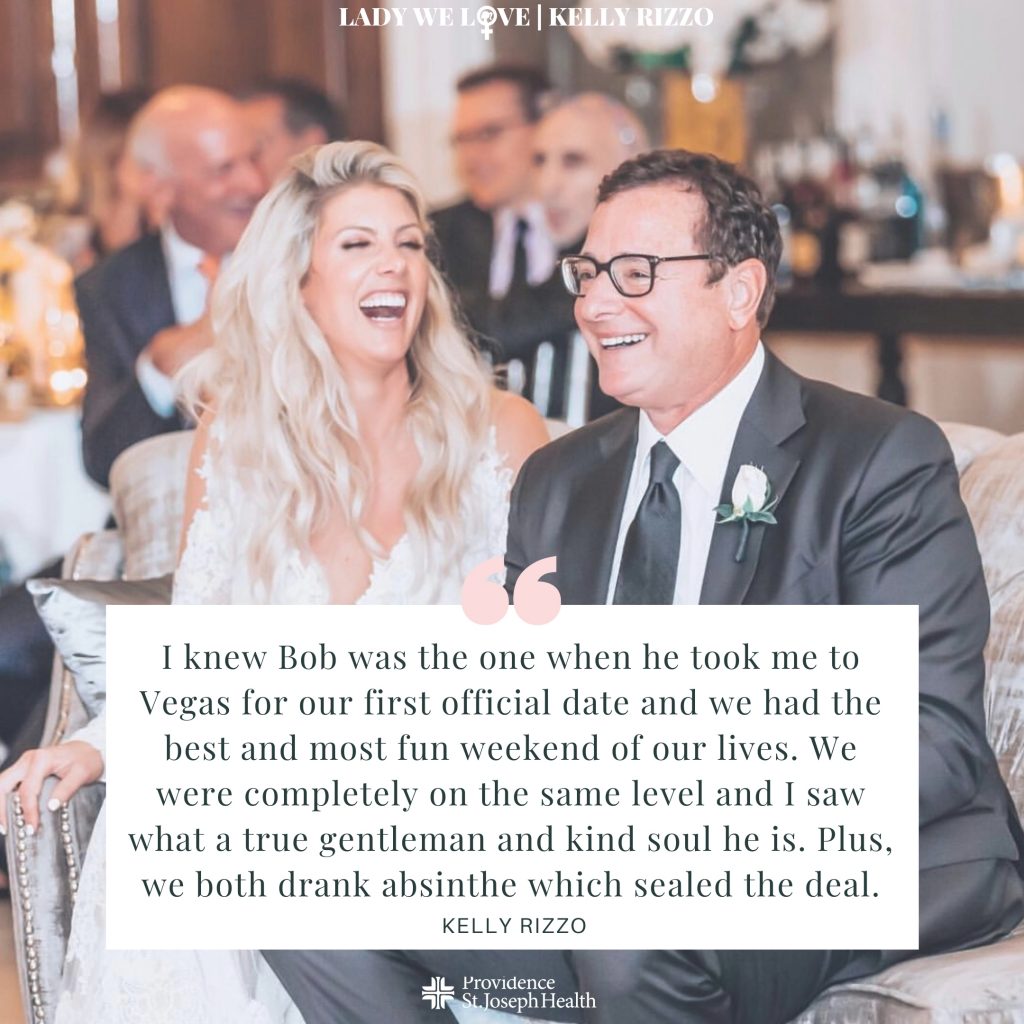 3 Things You Can't Leave Home Without:  Chapstick, sunglasses, sweatshirt or bomber jacket.
Most-Used Apps:  Instagram, Fender Play, and Uber
Favorite Instagram Accounts:
@tiffany.louise – one of my best friends and always has the most useful and positive messages for life in general.
@fashionedchicstyling

 

she has the most incredible style… it's like my style…elevated…and personified in this dope-ass and edgy IG account.
My husband, @bobsaget he's one of the funniest people on the planet and his IG is no different.

 

Always makes me laugh!
Favorite Places to Shop: Zadig et Voltaire, Rag and Bone, Bloomingdales.
Skincare Product You Can't Live Without: Bioeffect EGF Serum
Flower:  anything white
Favorite Place You've Traveled: Sicily because it's my heritage and Paris because of it's sheer beauty.
#1 On Your Bucket List: Israel and Australia
Favorite Inspirational Quote:
"What is right is not always popular, and what is popular is not always right."- Albert Einstein

"Success consists of going from failure to failure without loss of enthusiasm" – Winston Churchill
Best Piece of Advice You've Ever Received:  My dad always tells me "People are Consistent" and "When somebody shows you who they are, believe them."