Don't Sweat It: 4 Easy Hairstyles for the Gym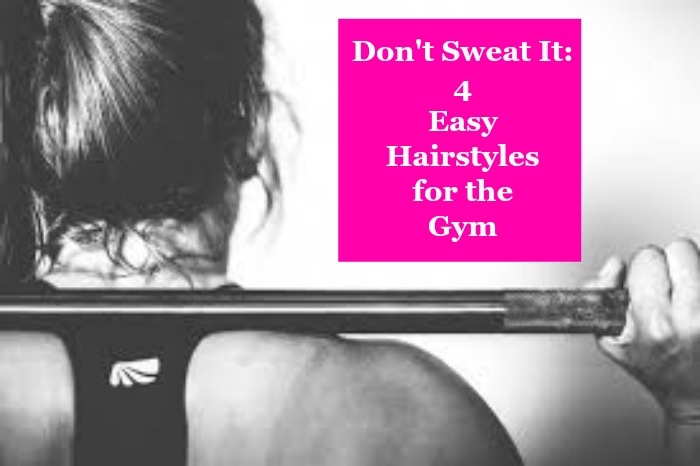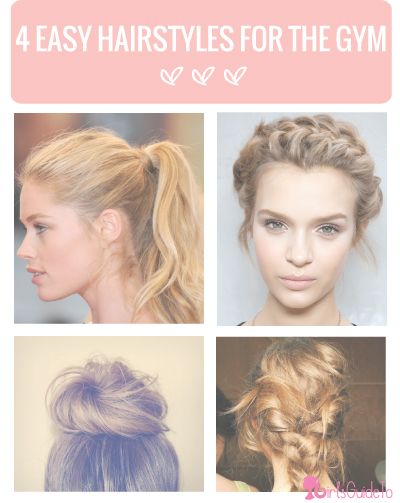 If you're anything like me, you probably head to the gym with two things in mind, "I hope no one notices I'm wearing two different colored socks," and, "Let's get this over with." The good news is no one will notice your socks. The bad news is your hair-don't is bringing the term "messy bun" to a whole new level. Just because you're focusing on exercising, doesn't mean you can't look cute doing it. Check out these 4 easy hairstyles that will have that hot personal trainer doing a double-take.  

If you like the treadmill, stair stepper, elliptical:
High ponytails aren't a new trend, but they're easy and versatile which means they'll never go out of style. Not only do they literally take 2 seconds to do, they also work for any hair type. Pull your hair back onto the top of your head and secure with an elastic. Leave your hair messy, or use hairspray to get rid of flyaways.
If you're a fan of yoga, pilates, and pure barre:
The only thing more annoying than the smelly guy next to you during yoga is your hair falling into your face while you're attempting downward dog. Headband braids or crown braids are perfect for girl's with bangs and layers. I love this "Coachella Crown" tutorial from Free People.
If you like to lift weights: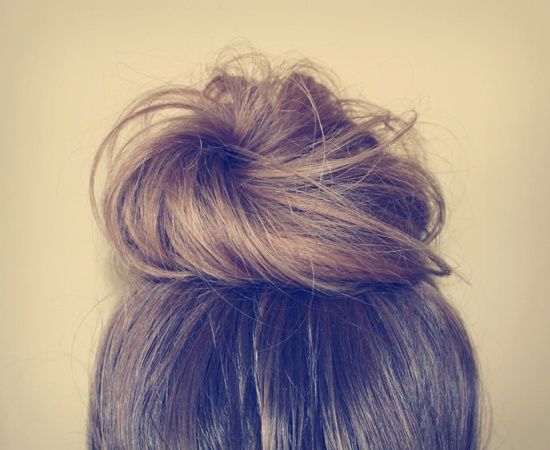 Top knots are perfect for those of you that enjoy lifting weights. You'll be able to lie flat and bench press your heart out without the discomfort caused by your ponytail. Begin by brushing your hair back into a high ponytail. Grab hold of your ponytail and spiral it in a clockwise motion on top of your head. Secure with an elastic and bobby pin any stray hairs.
If kickboxing is your thing:
It's no secret that kickboxing class is intense. A classic braid will give off a, "I may look innocent but I could kick your ass," vibe. Divide your hair into 3 even sections and use the simple over/under method to braid your hair. When your workout is over, undo your elastic and you'll have soft waves!