Life would be so dull without Instagram. Would it not? Where else can you find daily fitness inspo, motivation words of wisdom and stalk your ex's new gf's ex-boyfriends cousin? Of course, we can't forget that you can also post pics of your breakfast, lunch, dinner, workout, happy hour, girls night out and your new life motto in a 12-hour span…and get so many likes you go to bed feeling like a Kardashian. (We kid, we kid. Kinda!)
1. Taking a perfect selfie takes a lot of work and determination. It's an art!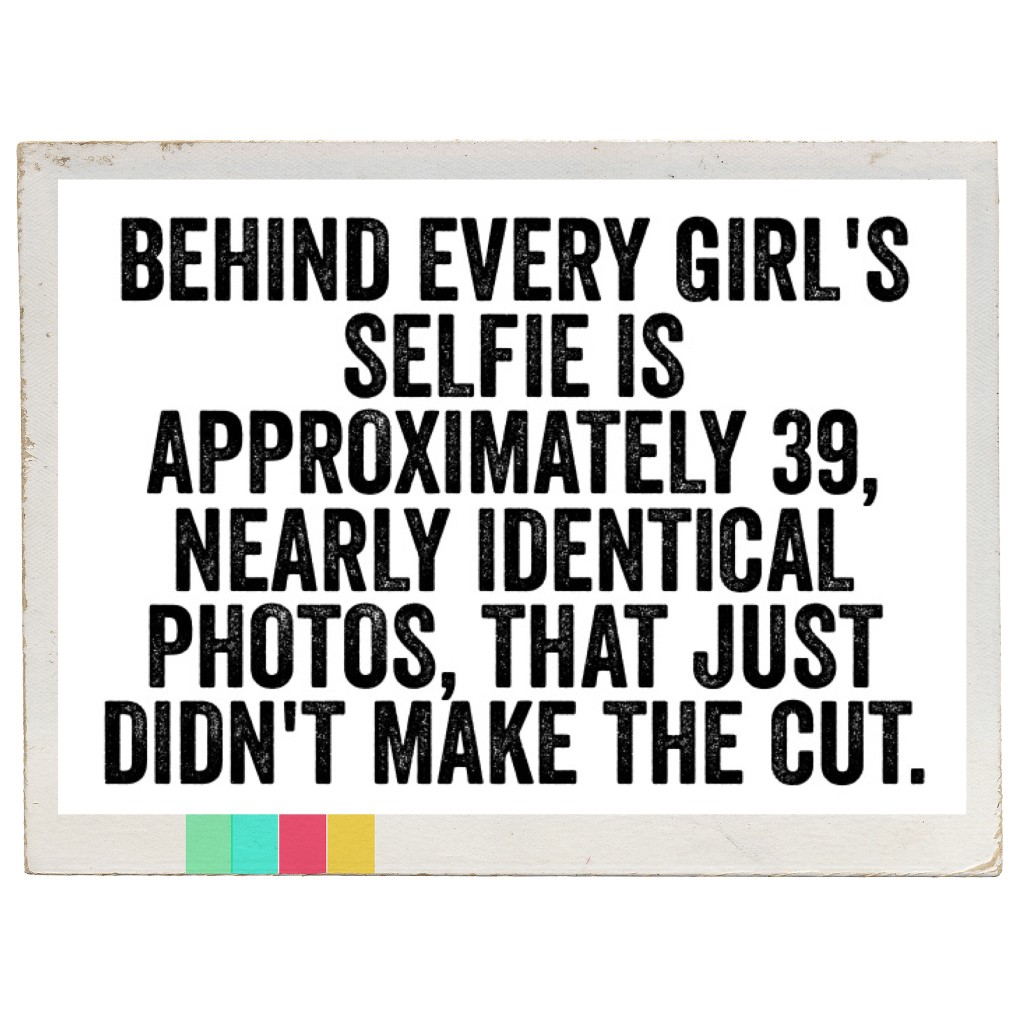 2. Beauty sleep is overrated.
3. Time is precious and having to scroll from the top again would be a complete waste!
4. It's about accepting all of me. The good, bad, and ugly!
5. And that's why we're friends.